Pain-Free Financing
Don't let unexpected repairs drain your checking account. Keep your cash and pay over time!
Financing Options
for Your Repair
Paying for brake repair is now more convenient than ever. Brakes To Go proudly offers two financing options to cover your service expense – Snap Finance and Synchrony Car Care. With either financing option, you have the flexibility to pay for brake service your way.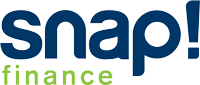 Snap Finance Leasing
Snap Finance is an independent lease-purchase company who understands that big purchases, like brake repair, many not come at an opportune time.  Snap Finance helps you pick a payment solution that fits your financial needs, without pulling your FICO credit score. Approving over 80% of applicants, regardless of credit or bankruptcy history, Snap Finance can offer you up to $3,000 towards brake repair. And best of all, this financing is INTEREST-FREE if repaid within 100 days! The Snap Finance process falls includes three steps:
Step 1
Complete the simple online application on the Snap Finance website.
Step 2
Once approved by Snap Finance, Brakes To Go is notified and will reach back out to discuss your lease options.
Step 3
Use your approved amount to pay for your repair!
Synchrony Car Care Credit Card
Synchrony Financial makes paying for brake service easier with their Car Care One credit card. Partnered with thousands of retailers across the United States, Synchrony lets you consolidate all your brake repair and vehicular maintenance expenses into a single monthly payment. With Synchrony Car Care One Credit Card, you can:
Step 1
Apply and get a credit decision in minutes.
Step 2
Pay no interest on your brake repair purchases of $199 or more if paid in full within 6 months.
Step 3
Use your Synchrony account at over 25,000 gas stations and auto service centers nationwide.